Marine Gardens
Portobello
Somali Village
The Somali Village
Marine Gardens, Portobello - 1910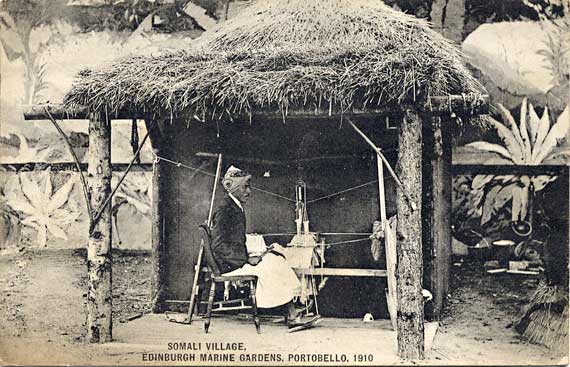 © Copyright: For permission to reproduce, please contact peter.stubbs@edinphoto.org.uk
Marine Gardens
Portobello
Scottish National Exhibition
Marine Gardens, Portobello, were created in 1909 using many of the buildings that had formed the Scottish National Exhibition at Saughton Park in 1908.
The Scottish National Exhibition in 1908 included a Senegalese village. Portobello's Marine Gardens included a Somali Village, pictured above in 1910.
Postcard
This card was published by Valentine. It has not been sent through the post.