Valentine's Postcard
A Rough Sea
Portobello
View with Portobello Pier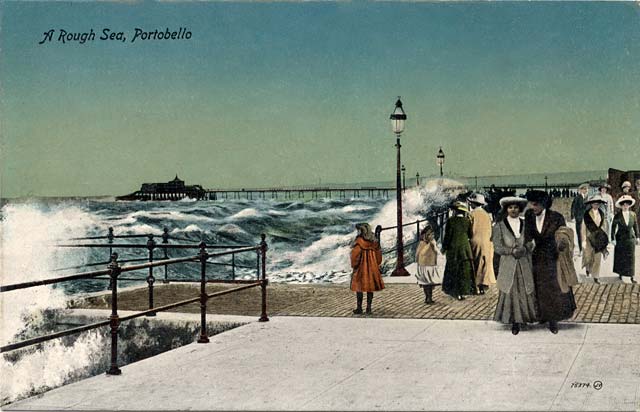 © Copyright: For permission to reproduce, please contact peter.stubbs@edinphoto.org.uk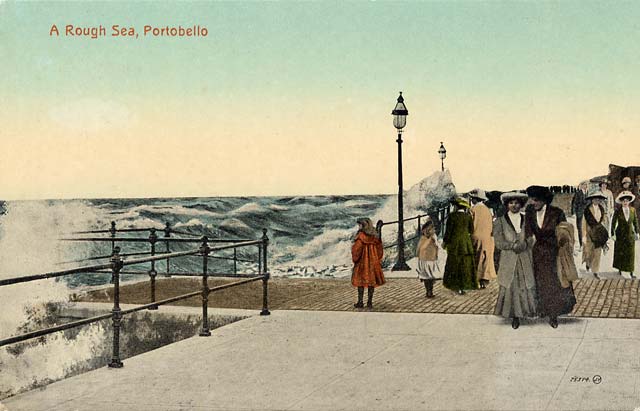 © Copyright: For permission to reproduce, please contact peter.stubbs@edinphoto.org.uk
A Rough Sea
Portobello
These postcards both use the same negative. The figures appear to have been added to the negative later. Similar figures also appear on other Valentine postcards.
The photograph was taken in 1913, but the pier was demolished in 1917, so Valentine's replaced the top postcard with a new one without the pier.
Here is a close-up view of Portobello Pier.