Portobello
Outdoor Swimming Pool
1985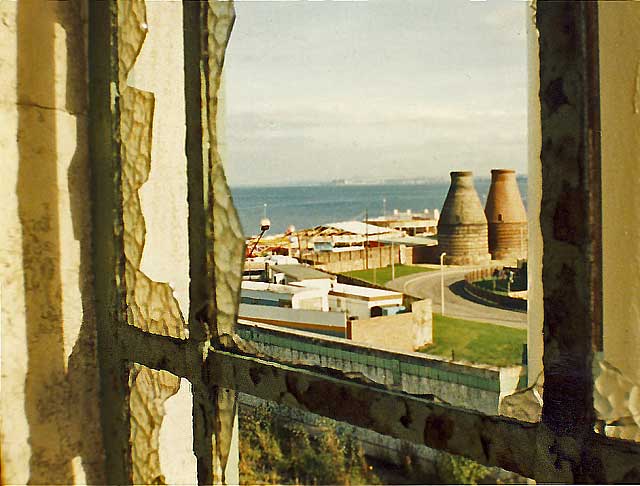 © Miles Cumming, Edinburgh Photograph taken September 26, 1985
Portobello Open Air Pool
The Pool
Thank you to Miles Cumming for sending me the photograph above.
This view looks to the east along the Firth of Forth towards the coast of East Lothian.
Portobello funfair and the kilns from the old pottery works are in the foreground.
This is one of several photos taken by Miles after the closed.
All the photos were taken on September 26, 1985.
Here is a view, taken the same day, looking to the SW from the pool, looking towards Portobello High Street and Arthur's Seat in Holyrood Park