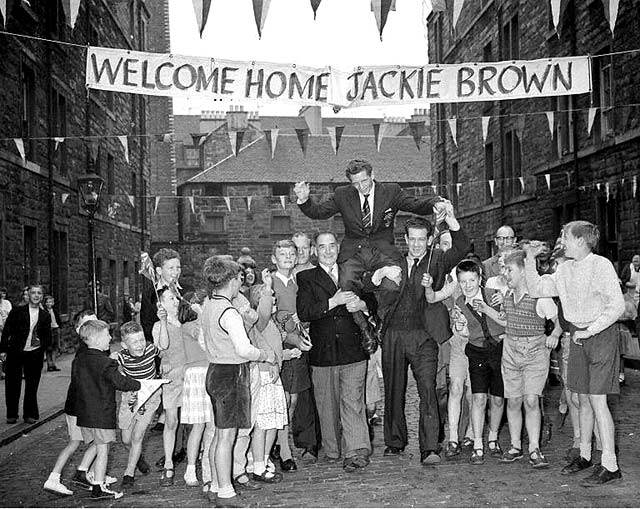 © Scotsman Publications Ltd. Click here for web site details. Licensed by Scran, Photo 99982491 Scran 000-000-061-777
NOTE: The Scran page that includes this photo gives a publication date of July 27, 1954. However, The Winning Zone web site says
that the contest took place on July 25, 1958, and June Sutherland (the 3-year old girl in this photo) confirms that the year was 1958.