Laying new railway track across the Forth Bridge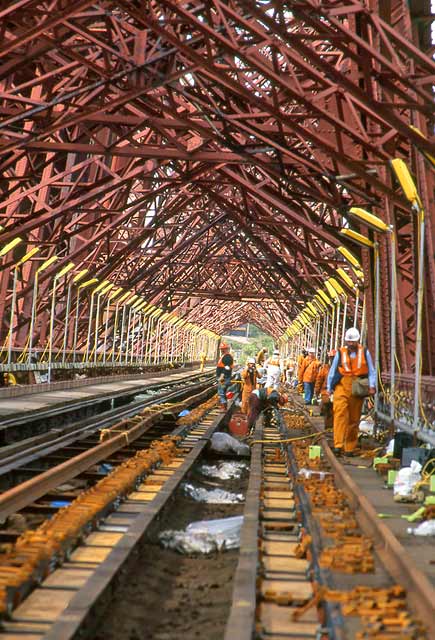 © Copyright: Peter Stubbs Photograph taken July 11, 1993
The Forth Bridge
Laying New Track
Special track is used on the Forth Rail Bridge. I believe this may be to control the vibrations, as the bridge still carries some heavy coal trains.
Here the team worked hard for a couple of weeks to re-lay the track during the day - and presumably the night as well, looking at the floodlights that have been set up along the track.
The Cantilever
The top of the cantilever was a level platform. There was a railing around the edge, but it was only a couple of feet high. I could not stay long as the weather took a turn for the worse, and it began to rain.