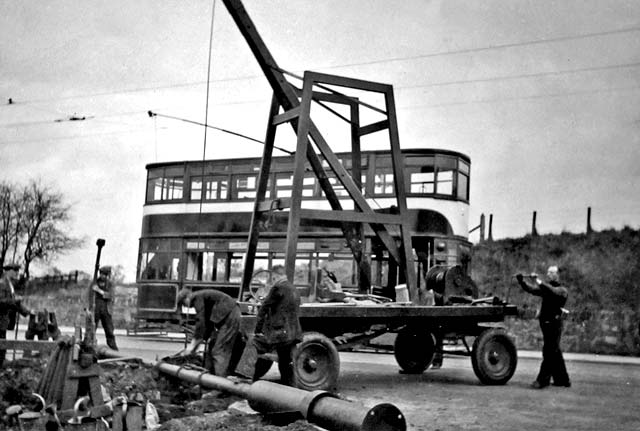 © Reproduced with acknowledgement to Edinburgh City Archives. Street Lighting Collection SL90/8. Photographer? Date? Place?
Installing a Lamp Post
When and Where?
Thank you to Edinburgh City Archives for allowing me to reproduce this photo from their Edinburgh Street Lighting Collection. There is no note on the back of this photo identifying the photographer, or when and where the photo was taken.
Lifting the Lamp Post
Please click on the thumbnail image below to see the lamp post being lifted:
Reply
1.
Steven Oliver
Duns, Borders, Scotland
Thank you to Steven Oliver who wrote:
Lothian Road
"This photo, raising the Mackenzie and Moncur 'Slimline' column appears to be a staged one. it might have been a prototype. A very interesting photo nonetheless."
Steven Oliver, Duns, Borders, Scotland: February 18, 2011