Syllabuses for Sessions
1923-24, 1925-26, 1934-35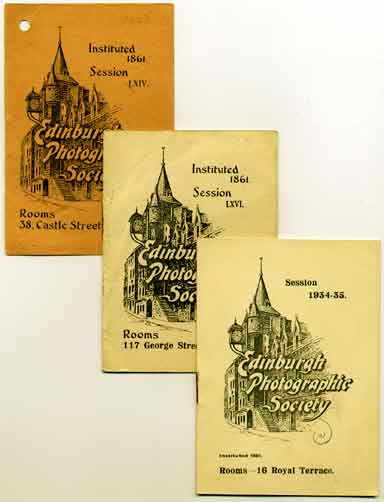 © Reproduced by courtesy of Edinburgh Photographic Society
Above are the covers of three different EPS Annual Syllabuses:
The Syllabus listed the Society's activities for the forthcoming season. Each bears the same logo but a different address for the Society
© Reproduced by courtesy of Edinburgh Photographic Society
EPS Syllabuses are still produced today. Now they are a little larger and contain many more pages. The logo remains the same, despite a competition in the 1990s to design a new logo.