Here is a second photograph taken on the EPS Outing to Cadzow Forest on 12 April 1877.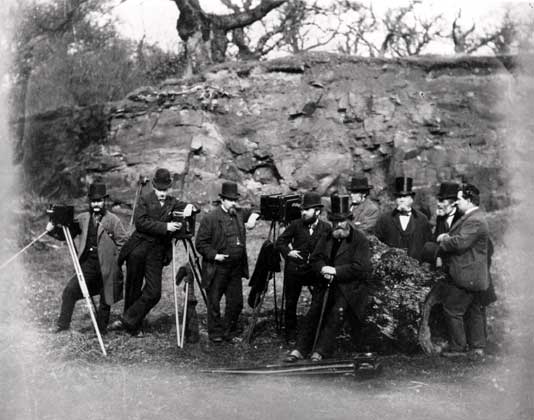 © This photograph is included with National Galleries of Scotland permission. See Copyright Conditions
It was reported that there were 13 cameras in the field, including those of Mr Panton, Mr Annan of Glasgow and Thomas Carmichael.
This photograph is attributed by Scottish National Portrait Gallery to "Thomas Carmichael or another member of the party."
Please click below to see the first photograph from this outing