Photographic Outing
Aberdour - 1890s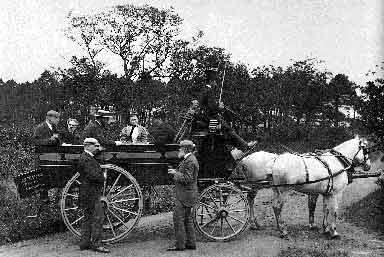 © Reproduced by courtesy of the Yerbury Family. Click here for link to web site.
Photographic Outing near Aberdour
EPS had several outings to Aberdour – 1861, 1863, 1877, 1894, 1897, 1902, 1913, and possibly other years in this period. Might this be a photograph of one of the outings in the 1890s? Or is it, perhaps, another photographic society? Several societies were established around 1890.
The EPS outings to Aberdour in 1894 and 1897 were described as rambles. I have not yet found any record of the numbers attending or the activities on these rambles.