Alexander G Anderson
Post Cards
The first four post cards below are all published under the name:
- ALEXANDER G ANDERSON, Arcade, Princes Street
Note the very similar sky in each, and the fact that the direction of the shadows does not match the sun.
The other photos, shown here as small pictures that link to other pages are published under other names, but all appear to have used the sky from the same, or asimilar, negative. The publishers of these cards are:
(a) HOLMES Real Photogrpahic Series.
(b) The St Giles" Series
(c) Central Publishing Co, Glasgow
Post Cards
Princes Street - looking West
Edinburgh Castle & Scott Monument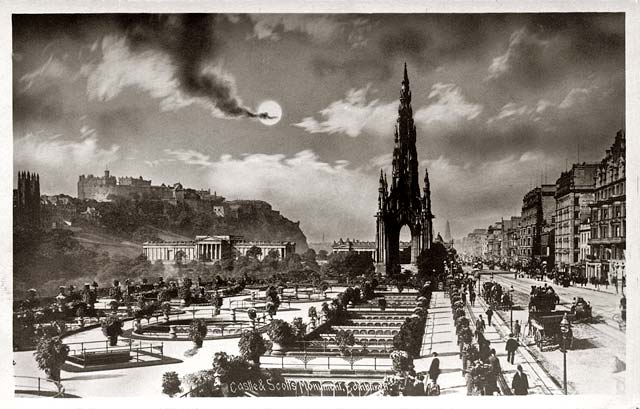 © Copyright: For permission to reproduce, please contact peter.stubbs@edinphoto.org.uk
Princes Street - looking East from the Scott Monument and the North British Hotel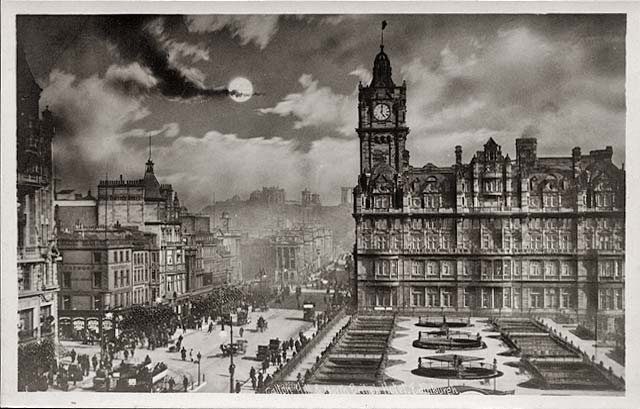 © Copyright: For permission to reproduce, please contact peter.stubbs@edinphoto.org.uk
Edinburgh Castle from the Grassmarket
© Copyright: For permission to reproduce, please contact peter.stubbs@edinphoto.org.uk
St Giles Cathedral - The Royal Mile
This postcard was posted in 1922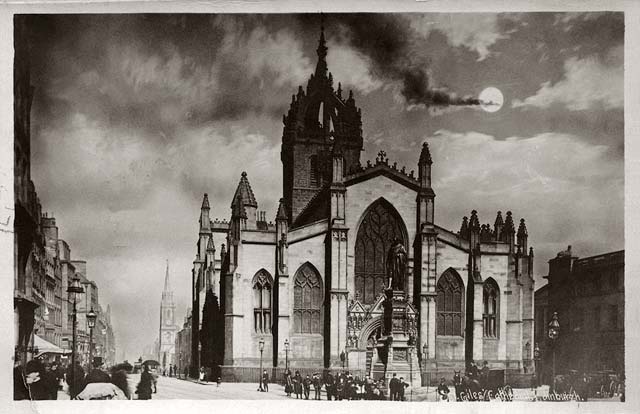 © Copyright: For permission to reproduce, please contact peter.stubbs@edinphoto.org.uk
Princes Street and Calton Hill from Edinburgh Castle
This postcard was posted in 1960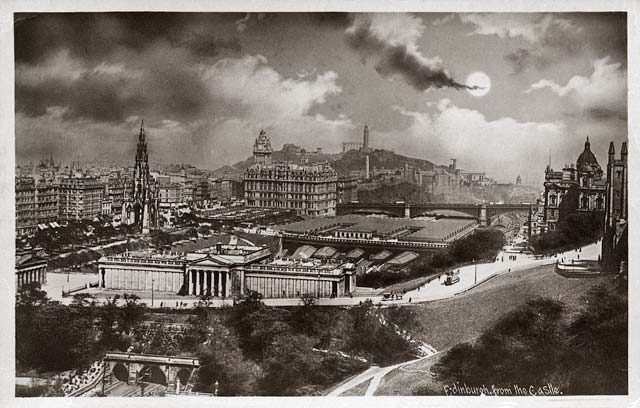 © Copyright: For permission to reproduce, please contact peter.stubbs@edinphoto.org.uk
Here are some other companies that have published postcards with similar skies:
| | | |
| --- | --- | --- |
| Calton Hill, Edinburgh | Edinburgh Castle | Edinburgh Castle |