Thank you to Ron Saunders, Penn, Buckinghamshire, England, for telling me of his grandfather, John Bremner (1887-1945), who worked as a photographer for J Campbell Harper of Leith Walk for most of his working life.
John Bremner as a Young Man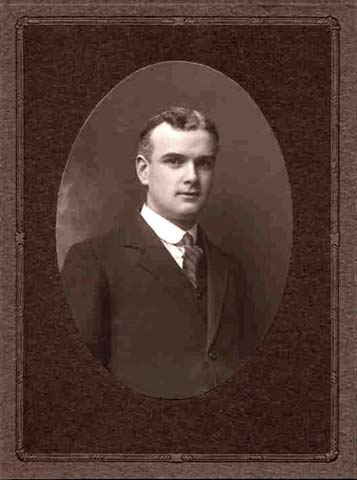 © Reproduced with acknowledgement to Ron Saunders
John has asked if anybody has any information on his grandfather, Ron Saunders or on other early Campbell Harper employees. If you can help, please e-mail me so that I can pass on details to Ron.
Thank you.