Yerbury's Studio - 1,3 Hanover Street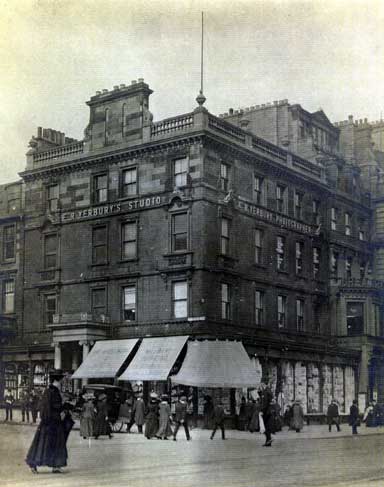 © Reproduced by courtesy of Edinburgh City Libraries and Information Services
When this photograph was taken, the building above was Yerbury's studio. Yerbury were based at this address from 1869 until 1912.
However, over the years, this address was used by many of Edinburgh's photographers.
On many of Yerbury 's cartes de visite, Yerbury used the address, 3 Hanover Street. Might this have referred to the same studio?
Please click here to see a map of this area and comments on the numbering of the buildings at the Hanover Street/Princes Street junction.