Valentine & Sons
Book
Telling the Time
Front Cover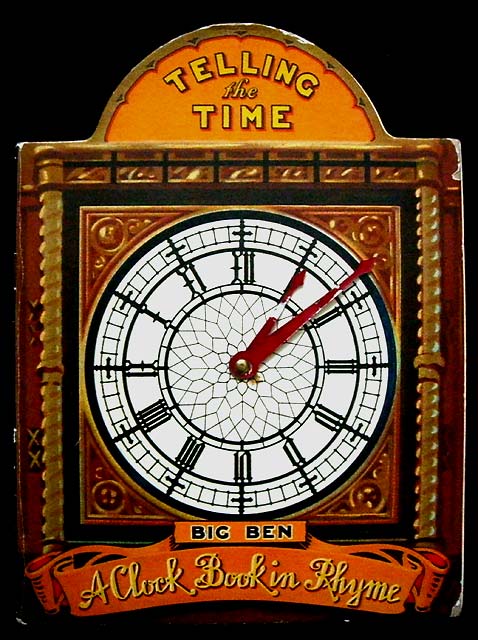 © Reproduced with acknowledgement to Marlene, Winnipeg, Manitoba, Canada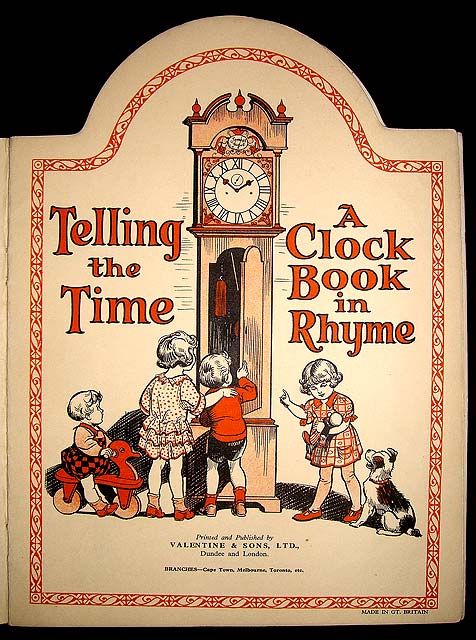 © Reproduced with acknowledgement to Marlene, Winnipeg, Manitoba, Canada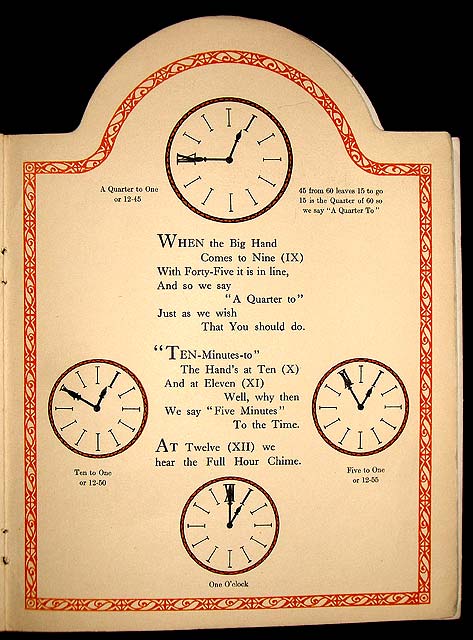 © Reproduced with acknowledgement to Marlene, Winnipeg, Manitoba, Canada
Valentine Book
Telling the Time
Thank you to Marlene who wrote:
Question
"I received this book from my grandparents as a child. I can't find a date on it, which is what started my search, but it says Printed and Published by Valentine & Sons, Ltd., Dundee and London. Branches Cape Town, Melbourne, Toronto, etc. Would you know approximately the date for this book? I'd appreciate any information possible."
Marlene, Winnipeg, Manitoba, Canada: April 29 + May 1, 2011
Date of the Book
I believe that Valentine & Sons Ltd sold their overseas branches in 1923 (Ref.: 'University of St Andrews Valentine Collection' booklet, Publ. St Andrews University Library, 1999) so presumably this book dates from 1923 or earlier.
UPDATE
Marlene wrote again on May 5, 2011, telling me that she thinks the book probably dates from the 1950s. So my conclusion about the date of the book may not be reliable.
Does anybody else have any views on this topic?
Verse in the Book
I did not find this to be very inspiring or memorable verse, but I found the illustrations in the book to be appealing.
Peter Stubbs, Edinburgh: May 1, 2011