Phthisis Ward at the City Hospital
The City Hospital was an isolation hospital in the south of Edinburgh
catering for patients with TB and other infectious diseases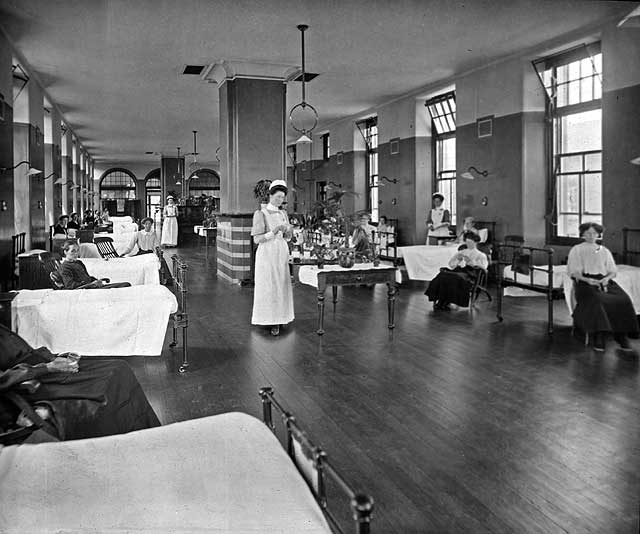 © Reproduced with acknowledgement to John Stirling, Currie, Edinburgh: November 6, 2009 Photographer not known
The City Hospital
Old Photo
Here is another lantern slide of one of the wards in the City Hospital. It may well be the same ward as in the picture at the top of this page, but photographed from the other end.
Answer
1.
Liz Miller
Jersey, Channel Islands
Thank you to Liz Miller who wrote:
Two Wards
"I think these photos would have been of two wards, on either side of a corridor, one male and the other female patients.
They didn't mix them in these days, apart from children - and in fact the 'powers-that-be- now realise that mixed wards don't really work and are reverting back to single-sex wards again."
Liz Miller, Jersey, Channel Islands: December 18, 2009