James Good Tunny
Family Photos
Carte de Visite
1
James Good Tunny
Early Edinburgh Photographer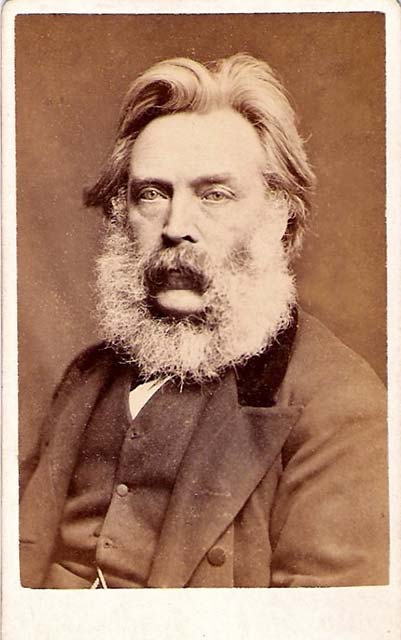 © Reproduced with acknowledgement to Sheldon Cunningham, Plano, Texas, USA
Tunny Family Photo
Carte de Visite
Addresses: 11 Salisbury Place and 93 Princes Street
Date: 1871-74 (based on addresses above)
Comment 1
Matching waistcoats were popular from around 1875.
['Dating Old Photographs' Robert Pols]
Julian Bukits wrote:
"I have compared this with earlier portraits of JG Tunny and believes that this is in fact a photo of J G Tunny."
Julien Bukit, Southside, Edinburgh: February 2007
Comment 2
Julian added:
"I am of the opinion that this photo is definitely of James G. Tunny. He is the same person as appears in the family group in this photo:
Judging by the greyness of his hair and beard, I believe he may have been about age 55 when this photo was taken. He was born in April 1920, so the photo may have been taken around 1870s."
(But see comment 3 below.)
Julien Bukit, Southside, Edinburgh: November 16, 2010
Comment 3:
"Julien appears to be close with his estimated date for this photo. The addresses of the studios on the back of this carte de visite suggest that the photo would have been taken between 1871 and 1874."
Peter Stubbs, Edinburgh: September 19, 2010