Thank you to Richard Neal for sending me the Google aerial view above.
This aerial view confirms the location of the photograph below to be the railway line and signal box beside Shotts Golf Course, North Lanarkshire.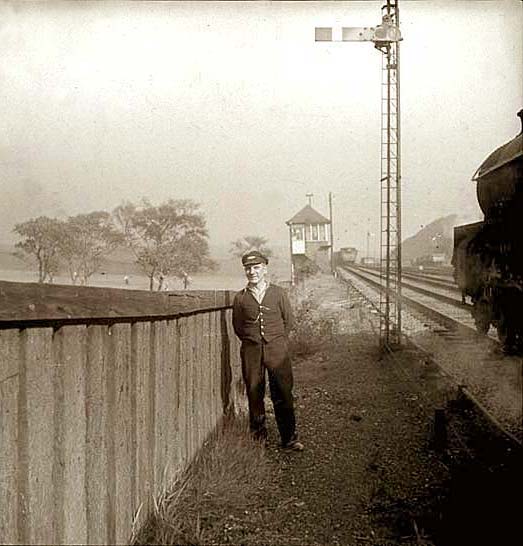 © Reproduced by courtesy of Archie Foley
Richard Neal wrote:
"As the line passes Shotts Golf Club, the remains of the signal cabin are visible. The trees are still there as is the green where the golfers are standing in the photo. The bing to the right of the photo ties in with the moonscape visible on google.
The shadows confirm this is looking east. There are two small trees now where the bush is behind the railwayman."
Richard Neal, Sidcup, Kent: August 9, 2010