Lennie
Opticians and Photographic Equipment Manufacturer
Model Steam Engine
Model Steam Engine - E Lennie, Opticians' nameplate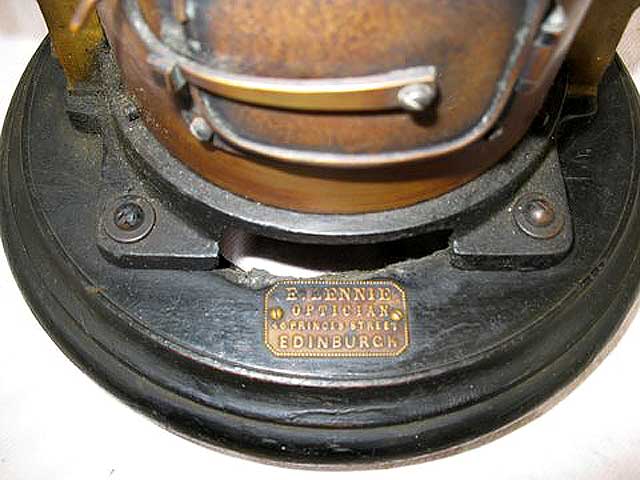 © Reproduced with acknowledgement to Alan Battson, Wilstead, Bedfordshire, England
E Lennie
Thank you to Alan Battson for allowing me to reproduce his photograph of a nameplate above. This nameplate reads:
'E. Lennie-optician 46 Princes Street'.
It comes from a model steam engine that was given to Alan in 1943.
If you know anything about this model or anything similar sold (and possibly manufactured) by E Lennie, please email me, then I'll pass on the information to Alan.
Thank you. - Peter Stubbs: August 14, 2009