A portrait of one of the members of the Wood Family
Grandfather ?
of George and Stewart Wood
of Wood's Garage, Craighall Road, Newhaven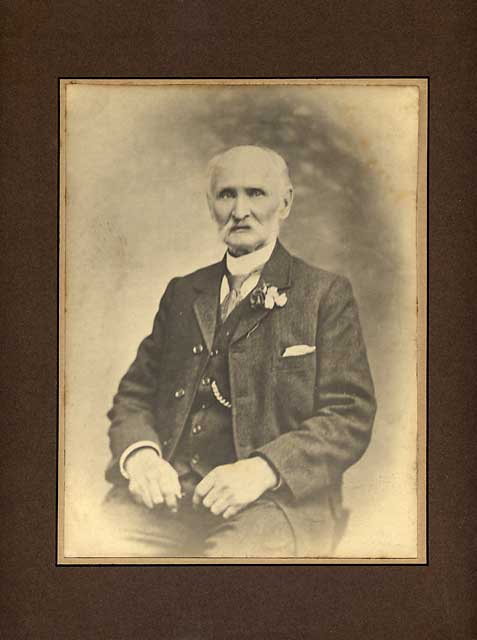 © Reproduced with acknowledgement to June Scott, Bonaly, Edinburgh
Grandfather
The Photograph
This attractive portrait is by an un-named photographer. The photo is whole-plate (6.25 ins x 8.5 ins) and has been mounted on brown card measuring 9.5 ins x 12 ins.
The photograph is one of one of the two old members of the Wood family who were standing on the doorstep at 24 Craighall Crescent in the photo below.
Thank you to June Scott, Bonally, Edinburgh for providing the details above. June Scott is grand-daughter of William Wood, one of the two Wood Brothers - October, 2006