Postcards in Raphael Tuck's 'Oilette' series
Scottish
Life and Character
6.
A Quiet Pipe
Raphael Tuck - "Oilette - Scottish Life and Character Series"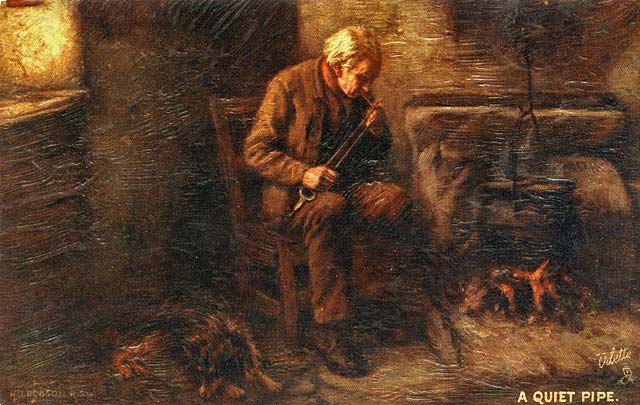 © Reproduced with acknowledgement to Carol Stubbs
A Quiet Pipe
"One of the solaces of the hard-working Scottish peasant is a quiet pipe at his ain ingle nook. He is not lavish in his use of matches but a glowing ember from the fire, skilfully inserted into the bowl of the pipe, serves equally well."