Postcards in Raphael Tuck's 'Oilette' series
Scottish
Life and Character
11.
A Window at Thrums
Raphael Tuck - "Oilette - Scottish Life and Character Series"
Old Jess is wearing similar clothes to the Granny above.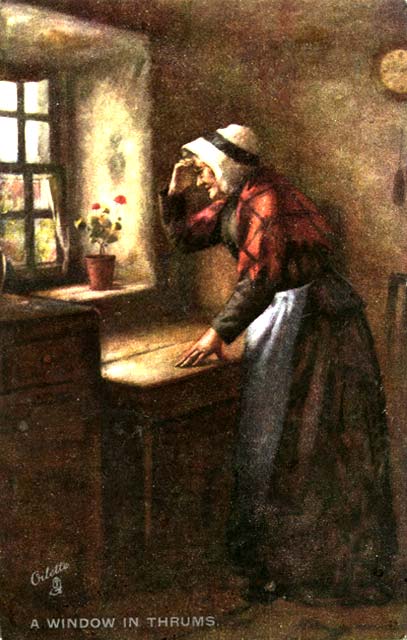 © Reproduced with acknowledgement to Carol Stubbs
A Window at Thrums
"This window in Thrums commands the brae up which every visitor to the village must pass. To old Jess in her white mutch looking out through her geraniums every figure is a friend from the baker in his smart ponycart to the auld wife in her shawl, from the minister walking along with his head bent, glowering over his next sermon to Elder MacTavish in his Sunday 'blacks'."