Arden Street - April 2006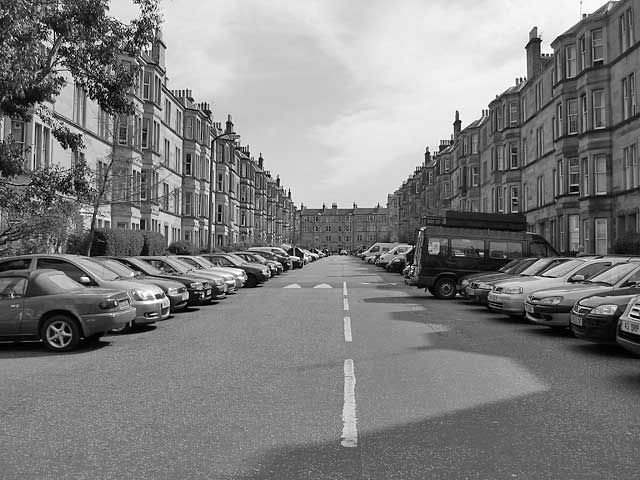 © Barry Nelson Photograph taken at 3.07pm on April 29, 2006
Arden Street
When I created this page on the web site, I did not yet have a photograph of Arden Street.
So, thank you to Barry Nelson for providing the image above. This is one of the photos that Barry took in April 2006.
Peter Stubbs: July 26, 2007
Links to Other Web Sites - Edinburgh
The link below will open as a window within EdinPhoto
This site looks at some of the residents of Arden Street, Marchmont, Edinburgh, in the early 20th century, including:
- at No 46; the Edinburgh photographer, E R Yerbury and his family.
- at No 55: the jeweller and postcard publisher, Alphonse Louis Reis.
John Rebus
Thank you to Lilian Grant, for telling me:
"Arden Street is also home to the fictional character John Rebus created by Ian Rankin."
Lilian Grant, Auckland, New Zealand: May 7, 2008