Trout fishing in
Glencorse Reservoir
about 7 miles SSW of the centre of Edinburgh.
Late-1940s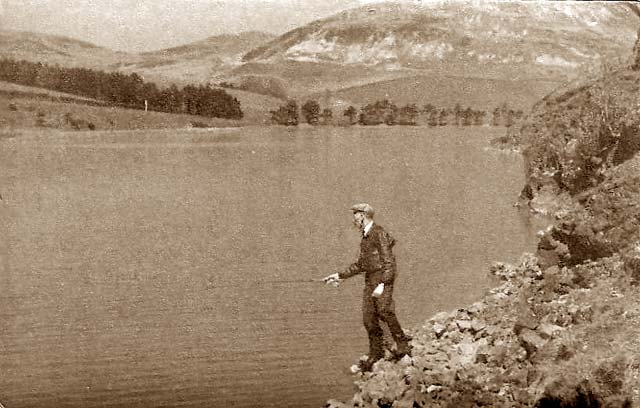 © Reproduced with acknowledgement to Ian Thomson, Lake Maquarie, New South Wales, Australia
Glencorse Reservoir
Thank you to Ian for sending me this photograph. Ian has written about this photo in the 'Recollections - Pentland Hills' section of this web site.