Holyrood Park
Allotments on the Parade Grounds
Alex Jackson in Holyrood Park - 1950s
St Anthony's Chapel in the background.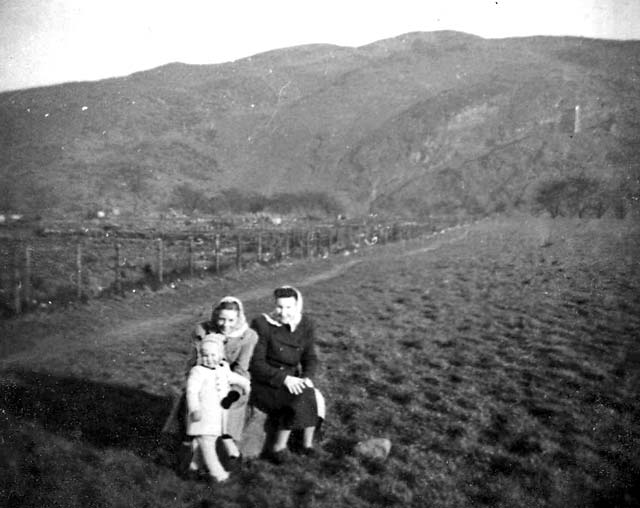 © Reproduced with acknowledgement to Alex Jackson, Edinburgh
Holyrood Park
Allotments on the Parade Grounds
Thank you to Alex Jackson for allowing me to reproduce this photograph of him with his mother, taken in Holyrood Park at Easter 1950.
Please click on the link below to read Alex's comments about this photo and another photograph taken on the same occasion.