Around Edinburgh
Lasswade
About ten miles south of the centre of Edinburgh
View of Lasswade Viaduct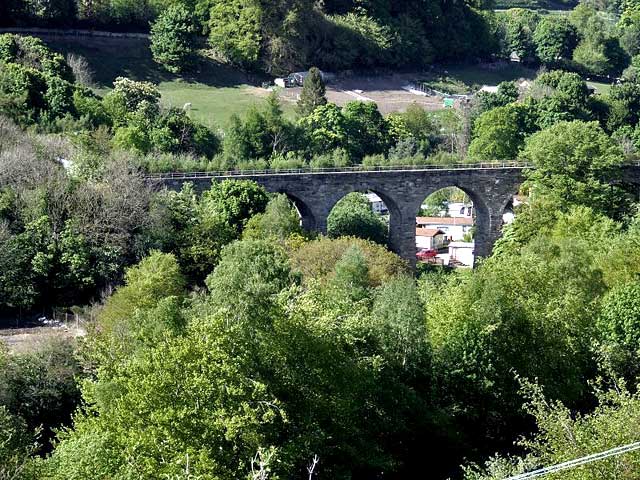 © Donald Grant, Penicuik, Midlothian, Scotland: Photograph taken May 11, 2009
Lasswade Viaduct
Thank you to Donald Grant, Penicuik, Midlothian, Scotland for taking the photograph above.
The photo was taken in an attempt to discover whether or not a viaduct in the background of this early photo by James Pike might be Lasswade viaduct.
Conclusion
The viaduct in the Pike photo is not Lasswade. As Donald says:
"The terrain around Lasswade viaduct is a fairly steep-sided valley. In Pike's print, there is nothing behind the viaduct above the parapet, which really rules out Lasswade."