Links to a few pages on EdinPhoto web site
Rossie Castle
near
Montrose
Montrose is on the East Coast of Scotland, about 35 miles north-east of Dundee
Rossie Castle
The home of Horatio Ross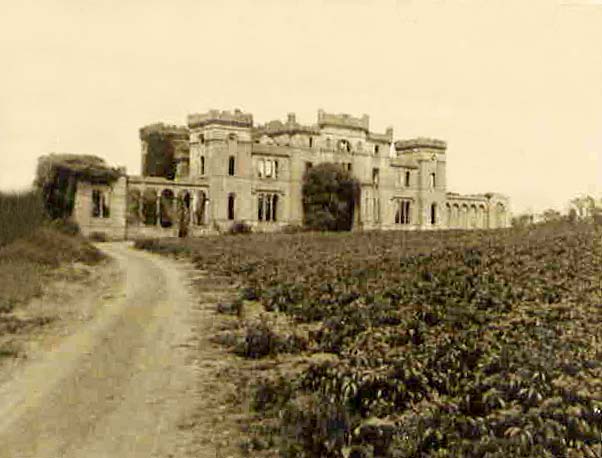 © Reproduced with acknowledgement to Dave Stewart
Rossie Castle
near
Montrose
Horatio Ross was born at Rossie Castle on 5 September 1801, son of Hercules Ross and Henrietta Ross [née Parish]. He was named after Lord Horatio Nelson. Nelson was one of Horatio Ross' godfathers.
Horatio Ross was a keen amateur photographer, a daguerreotypist from 1847 and a calotypist from 1849. He was elected Vice President of the Photographic Society of Scotland from the year of its foundation, 1856, until 1864.
Castle Demolished
Thank you to Dave Stewart for allowing me to reproduce the photo above. Dave writes:
" I was born in the small cottage at Balgove which is about one mile from the Castle in 1938. The photo if my memory is right must be around 1956.
As kids the castle and grounds were our playground. Again if my memory is right it took two attempts to blown it up, it was so well built. Sadly where it stood is now just a pill off rubble."
David Stewart also says that he can remember Polish prisoners of war billeted in the grounds of the castle.
__________________

Links to a few pages on EdinPhoto web site