Waverley Market
Epstein
Memorial Exhibition
1961
Epstein Memorial Exhibition
St Michael suspended above Waverley Market
Edinburgh Old Town and the crown of St Giles Cathedral can be seen in the background.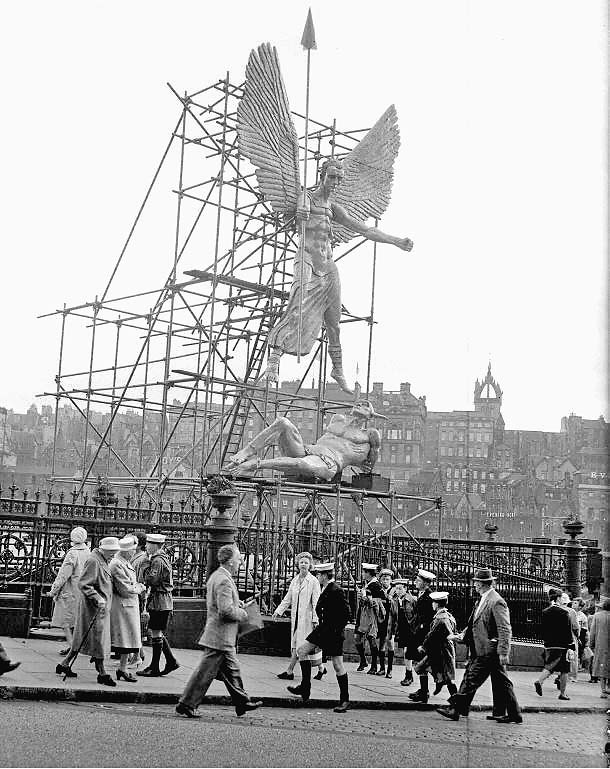 © Scotsman Publications Ltd. Click here for web site details. Licensed by Scran,
Photo 99999809 Scran 000-000-059-023 Photo published: Date given on Scran: Aug 22, 1957. Probably should be 1961.
Epstein Memorial Exhibition
A Memorial Exhibition to Jacob Epstein (1880-1959) was held in Waverley Market in Edinburgh during the Edinburgh Festival, 1961. Above is a photo of St Michael suspended above the market.
Please click on the thumbnail image below to see a photo of Christ in Majesty inside the exhibition.