New Palace Cinema
High Street, Edinburgh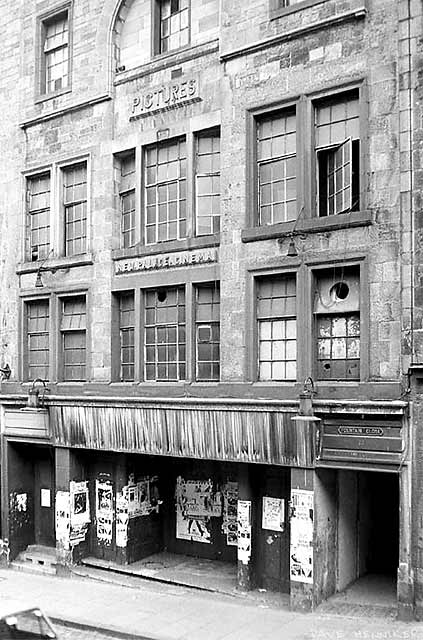 © Copyright: Dave Henniker Photograph taken late-1970s
New Palace Cinema
Late 1970s
Thank you to Dave Henniker, Edinburgh, for allowing me to reproduce this photograph of the New Palace Cinema in the High Street, part of Edinburgh's Royal Mile. The photo was taken in the late-1970s.
Dave wrote:
High Street
"The New Palace Cinema was in the High Street near the World's End pub and the Museum of Childhood, opposite John Knox's house."
McGoos
"It was originally a cinema, then became McGoo's in the 1960's. I saw 'The Who' perform there in the 1960s."