Palace Picture House
High Street, Edinburgh
Palace Picture House - McGoos
18-20 High Street, Edinburgh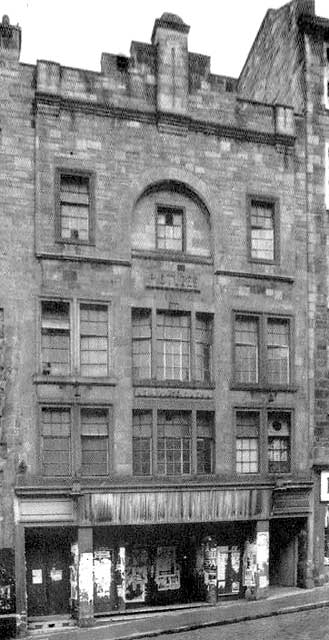 © Reproduced by courtesy of Scotsman Publications.
Palace Picture House - McGoos
Lenny Toscach wrote:
Palace Picture House
"My fave club was McGoos in the High Street which was converted from the Palace Picture House to a brilliant teenagers' club."
This cinema opened as The New Palace in 1929. It was situated in the High Street, across the road from John Knox House. It closed on September 22, 1956.
First, it became a food hall. Then in 1960s it became McGoos Club.