World War 2 Documents
Travel Permit Card
1942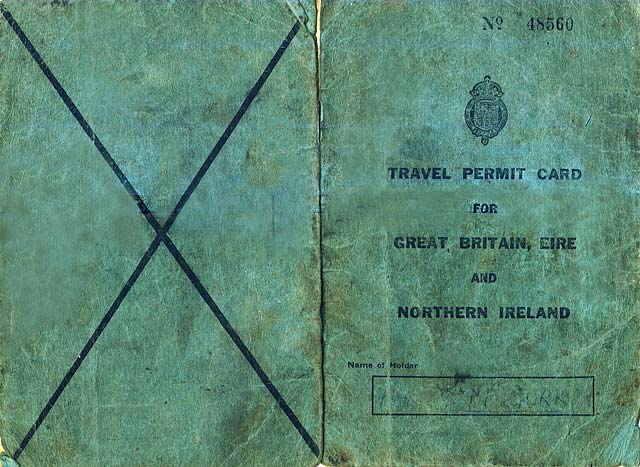 © Reproduced with acknowledgement to Bob Henderson, Burdiehouse, Edinburgh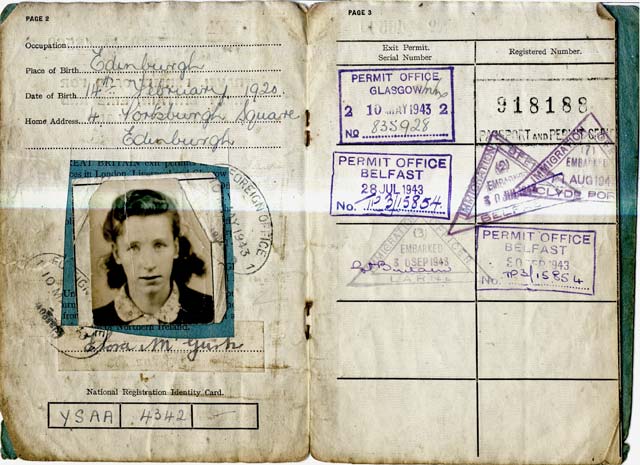 © Reproduced with acknowledgement to Bob Henderson, Burdiehouse, Edinburgh
Travel Permit Cards
Thank you to Bob Henderson, Burdiehouse, Edinburgh for sending me images of the following documents used during World Wr II:
- a clothing stamps booklet, issued by the Food Office.
- a Travel Permit Card (illustrated above).
Bob wrote:
Clothing Stamps
"Clothing stamps were used to ration clothes in the same way as food stamps were used to ration food. The example I have sent was a special issue to someone who worked for the ministry of food, to be used for work clothes."
Travel Permit Card
"Travel Permit Cards were used as an extra identity cards, when travelling during the war.
The one illustrated above was used by my mother-in-law, to follow her husband when he was posted to Ireland after Dunkirk. As you will see the picture has been cut out of the travel permit. My father-in-law did this when she died to get an enlargement made as it was the only picture he had of her from that time."
Bob Henderson, Burdiehouse, Edinburgh: January 22 + February 1, 2011