Pickfords Delivery
of a transformer from
Bruce Peebles Ltd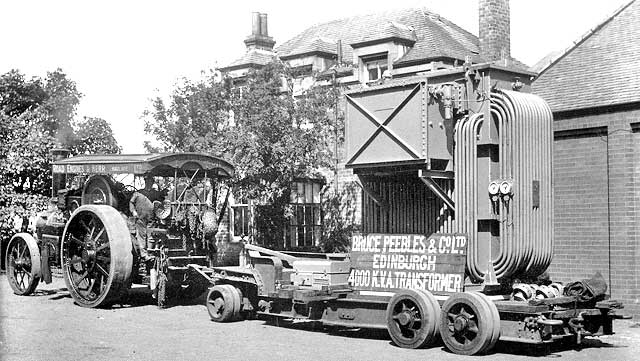 © Reproduced with acknowledgement to Siemens Transmission & Distribution Ltd., and to Phil Mackie, Orpington, Kent, England.
Pickfords delivery from Bruce Peebles Ltd
Transformer Delivery
Here is a Bruce Peebles' 4,000kVA transformer on a low truck being towed by a traction engine belonging to Road Engines & Kerr (Haulage) Ltd.
I don't know where this was travelling to or where the photo might have been taken. Does it look like anywhere in Edinburgh?