A Country Girl - 1949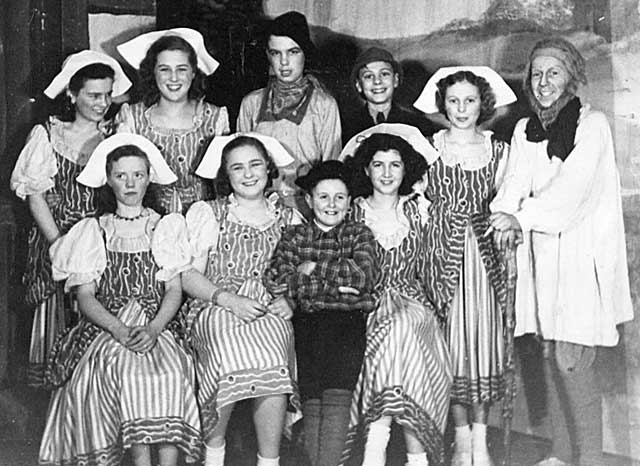 © Reproduced with acknowledgement to Dorothy Addison, Tsawwassen, British Columbia, Canada. Photographer not known.
Concert at Joppa
Thank you to Dorothy Addison for sending me this photo of a concert by a young people's group (a kinderspiele) held at Saint Phillip's Church, Joppa, in 1949.
The concert was 'A Country Girl' Here is another photograph of the same concert.