St Bernard's
Football Team
Stockbridge
St Bernard's Football Team - 1952
before turning 2nd class Juvenile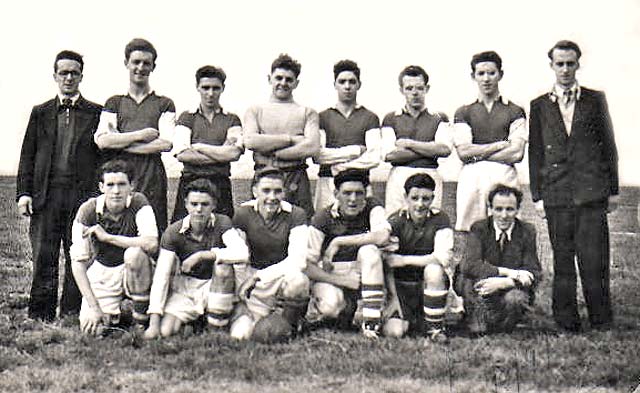 © Jimmy Letham, Elizabeth Vale, Adelaide, South Australia
St Bernard's Football Team
before turning 2nd class Juvenile
Back Row left to right
John Tulloch, Jimmy Robertson, Charlie Cochrane, Jimmy Letham,
Tam Wiley, Charlie Whitsun, Geordie Stampe, Maurice Tulloch
Front Row left to right
Brian Kelly, Donny Graham, Archie Fraser, Alex Fell, Rab Smith, Tiger
The photograph
Thank you to Jimmy Letham, now living in South Australia, for sending me this photograph above, and for providing the list of names above.
Jimmy wrote:
"The St Bernard's Football team was started from the Edinburgh Academy Boy's Club in Stockbridge."
This photo was taken with my camera in 1952, on the football fields between Granton and Cramond shore.
The football fields are are no longer there now. I checked last year personally when I was home for my Regimental Aden Reunion."