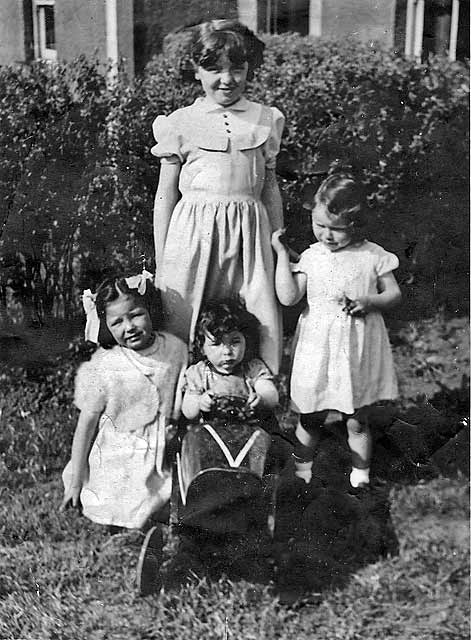 © Reproduced with acknowledgement to Kerry Alexander, Gracemount, Edinburgh
The Kernan Kids
Thank you to Kerry Alexander, Gracemount, Edinburgh for allowing me to reproduce this photo.
Kerry has left a message in the 'Dumbiedykes - Searching for People' section of the web site. She's hoping to trace people who knew members of her Kernan family who lived in Dumbiedykes then moved to the Inch, Edinburgh.
Kerry writes:
The Kernan Family
"My granddad was Bobby Kernan and my granny was Agnes Kernan (Dickson).
My gran always talked about Arthur Street. My dad lived in Richmond Street.
The family ended up in the Inch."
The Photo
"The oldest girl in this photo is my mum, Molly Kernan. The other children are Margaret, Linda and Robert Kernan."
Kerry Alexander, Gracemount, Edinburgh: January 14, 2008