Kirknewton
Four children outside McNaught's store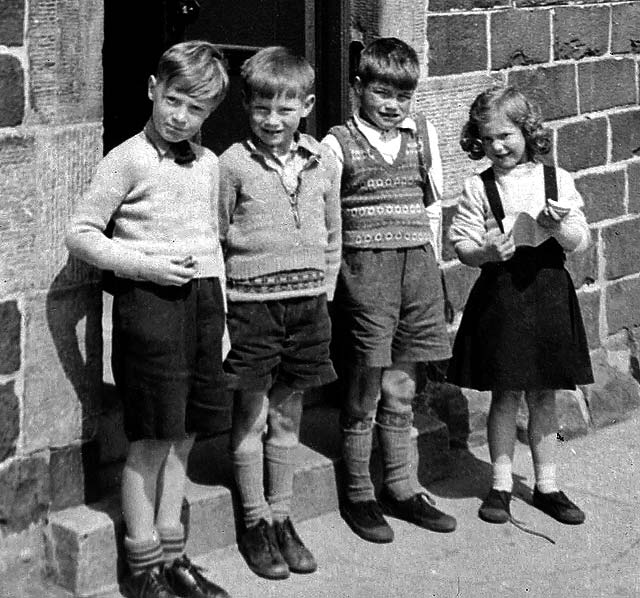 © Al Lorentzen, Inverness, Illinois, USA, formerly based at RAF Kirknewton, near Edinburgh
Four Children at Kirknewton
Thank you to Al Lorentzen for sending me this photo taken in 1959 at Kirknewton, near Edinburgh. Al was based at RAF Kirknewton:
Al wrote:
"I saw these kids going into the Kirknewton store after school one spring day in 1959. They'd be in their 60's now. Always wondered how their life's turned out."
Al Lorentzen, Inverness Illinois, USA, formerly based at RAF Kirknewton, near Edinburgh
Zoom-in
Please click on the thumbnail image below to zoom-out and see the entrance to McNaught's store:
Reply to Al?
If you recognise any of these children, or perhaps even know where they might be now, please email me, then I'll pass on your message to Al.
Thank you
Peter Stubbs, Edinburgh: July 21, 2010