Normal Primary School
Dalry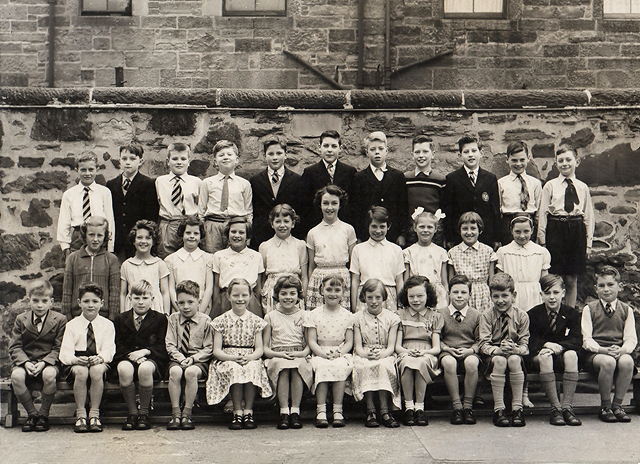 © Reproduced with acknowledgement to Lorna Taylor. Photographer not known
Normal Primary School
Thank you to Lorna Taylor for sending this photo to me.
Lorna wrote:
Around 1958-59
"Here is a photo of my school, Normal Primary. Looking at the ages of the pupils, I would guess that the photo would have been taken about 1958-59-ish.
I'm in the middle row, 4th from the right. I can still recall lots of the girls names and some of the boys. Does anybody else recognise themself in this photo?"
Lorna Taylor (née Fitzsimmons), Tranent, East Lothian, Scotland: May 19, 2012