School Class from
Ravenscroft
Annexe of
Gilmerton Primary School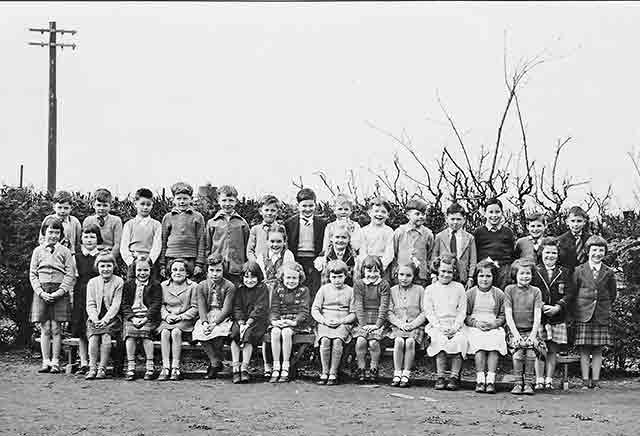 © June Phillips (née Campbell), Peregian Beach, Sunshine Coast, Queensland, Australia Photographer not known
Ravenscroft
Annexe of
Gilmerton Primary School
Thank you to June Phillips (née Campbell) who wrote:
School Class
"I am the girl in the kilt on the far right at the end.
There were three Junes in my class. I reckon it was taken the same year as the very similar photo below that is already on your web site."
June Phillips (née Campbell), Peregian Beach, Sunshine Coast, Queensland, Australia
The Similar Photo of a
Ravenscroft School Class
Here is a thumbnail image that links to the 'similar photo' that June mentions above.
Peter Stubbs, Edinburgh: 7 September, 2015