Roseburn
Primary School
School Class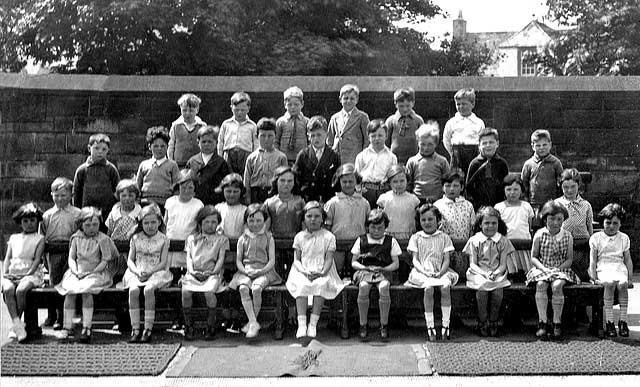 © Reproduced with acknowledgement to John Smith, Paisley, Renfrewshire, Scotland.
Roseburn Primary School
Performers in the School Play
Thank you to John Smith for providing the photograph of a class at Roseburn Primary School, taken around 1933.
John wrote:
"My Mum s in the second row, 5th from the right. Does anyone know any of the other names?"
John Smith, Paisley, Renfrewshire, Scotland: July 31, 2009
Scienne
Scienne