St Margaret's Railway Depot
Meadowbank, Edinburgh
1940s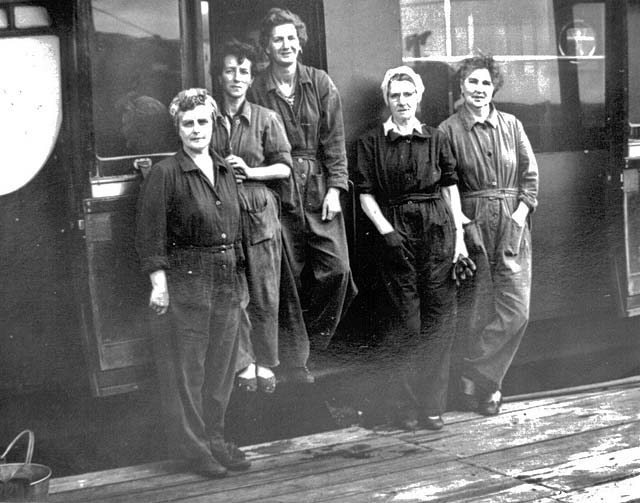 © Reproduced with acknowledgement to Ian Hastie, Coventry, Warwickshire, England Photographer not known
St Margaret's Railway Depot
Thank you to Ian Hastie for sending me this photograph of cleaners at St Margaret's Railway Depot, taken probably in the 1940s. Ian tells me that the lady on the left in this photo is his mother, Catherine (Kate) Hastie.
Acknowledgement: Ian Hastie, Coventry, Warwickshire, England: July 7, 2011
Who are the Cleaners?
Who are the Cleaners?
If you recognise any of the other cleaners on the photo at the top of this page, please email me and let me know. Thank you.
Peter Stubbs, Edinburgh: June 29, 2011
Cleaners at Work
Here is another photo of the cleaners at St Margaret's Depot that Ian Hastie sent to me:
Peter Stubbs, Edinburgh: July 11, 2011