St Patrick's School
First Communion
Harry (Brandy) Simpson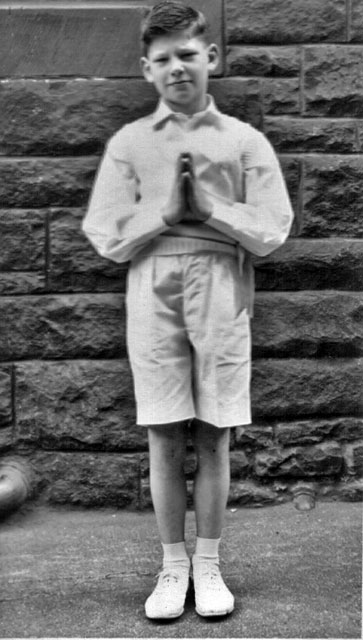 © with acknowledgement to Harry (Brandy) Simpson, Corstorphine, Edinburgh
Recollections
1.
Harry (Brandy) Simpson
Corstorphine, Edinburgh
Thank you to Harry (Brandy) Simpson for sending me this photo of himself, dressed for his First Communion at St Patrick's Church.
Harry wrote:
First Communion
"I just found this 'First Communion' photo of myself, taken by my Mum. The photo was taken around 1957-58 at St Pat's School. I can remember it like it was yesterday.
Harry (Brandy) Simpson, Corstorphine, Edinburgh