Links to a few pages on EdinPhoto web site
Stockbridge Fire Station
Christmas Party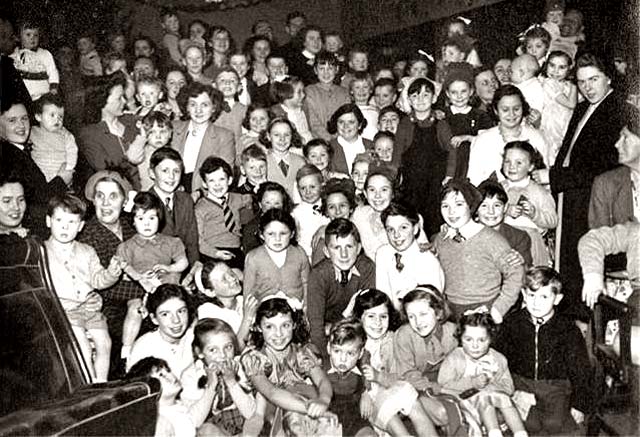 © Reproduced with acknowledgement to Sandra Cochrane, Consecon (née Johnson), Consecon, Ontario, Canada
Christmas Party - 1951
Thank you to Sandra Cochrane, Consecon, Ontario, Canada for allowing me to reproduce this photo, and to John Stewart, Livingston, West Lothian, Scotland for sending a copy of the photo to me.
Sandra added:
Santa
"I think this is the year that I realized my Dad was the one that always played Santa.
He forgot to take his ring off . It was the one that he always wore and that I still have and wear myself today.
He couldn't get out of that one!"
Sandra Cochrane, Consecon, Ontario, Canada, January 28, 2010
__________________

Links to a few pages on EdinPhoto web site