Links to a few pages on EdinPhoto web site
Trinity Academy
Hockey Team
Girls' Grass Hockey Team - First XI - 1951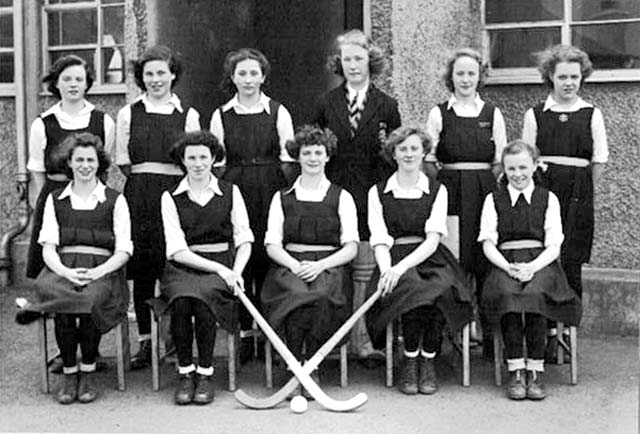 Reproduced with acknowledgement to Winnie Huff (née Mackie), California, USA © D & W Prophet, Dundee, Scotland
Trinity Academy
Hockey Team
Thank you to Winnie Huff (née Mackie) for sending this photo to me.
Winnie wrote:
"This is the First X1 Girls' Grass Hockey Team. The photo was taken in 1951.
I can't really remember all the girls' names, but Ruth Hamilton, Winnie Mackie and Maureen Coyle are in the front row. I think the goalie in the back row is Margaret (?)
I believe we had a pretty successful year that year."
Winnie Huff (née Mackie), California, USA: January 23, 2009
Winnie Huff attended Trinity Academy from 1948 until 1953.
Winnie wrote:
"I have lived in California with my family since leaving Edinburgh in 1957.
I only recently completed my M.A. in linguistics at California State University, Fresno. I think my English teachers at Trinity would have a hard time believing this!"
Winnie Huff (née Mackie), California, USA: January 23, 2009
__________________

Links to a few pages on EdinPhoto web site