USL Rugby Team - Around 1929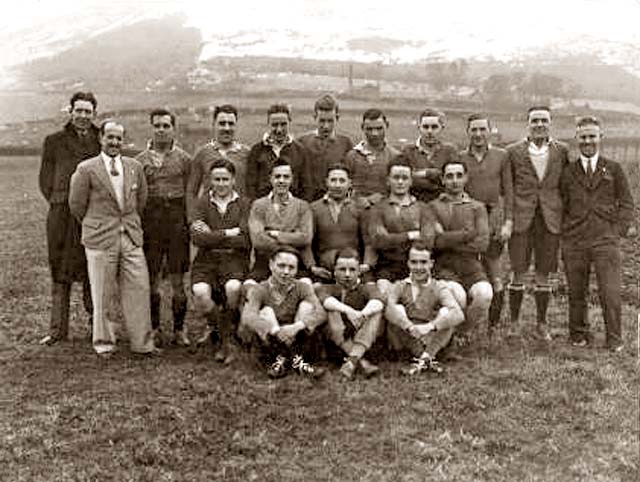 © Reproduced with acknowledgement to Bill Hall, Musselburgh, East Lothian, Scotland
USL Rugby Team
Thank you to Bill Hall for sending me the photograph above of USL Rugby Team.
Bill wrote:
The Team
"This photo is of the Union of Scottish Loyalists RFC. It would have been taken in approx 1929. They were the forerunners of the SNP. Their famous leader was Wendy Wood."
My Family
"My Father, Joseph Williamson Hall, is third from the right on the back row and his friend, Hughie Rayner, is third from the left on the back row."
Bill Hall, Musselburgh, East Lothian, Scotland: May 31, 2011