Edinburgh at Work - 1990s
Crabbies Green Ginger
Wine made at Great Junction Street, Leith
1993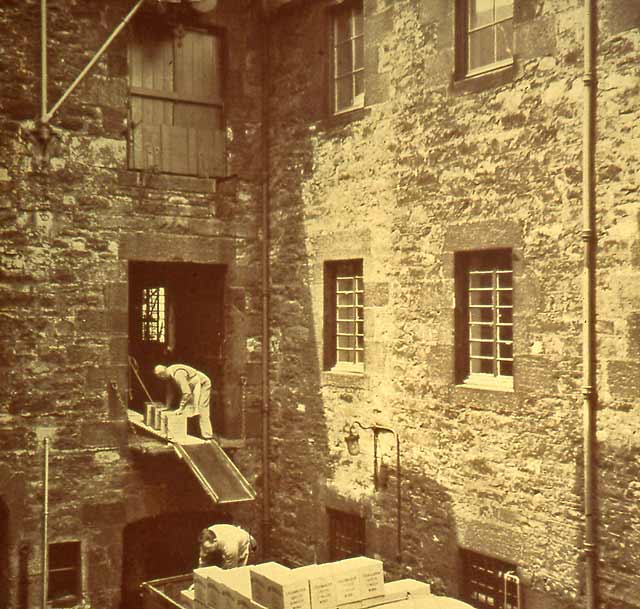 © Copyright: Reproduced with acknowledgement to Crabbies, Leith Photograph taken June 9, 1993
Crabbies Green Ginger
Photograph
Thank you to Crabbies for allowing me to reproduce this photo, one of two that I saw on the wall inside Crabbies works.
1950s
The yard and open delivery hatch in this photo could still be seen when I visited the company in 1992, but lorries were no longer being loaded here.
I was told that the young man standing on the lorry in this photo, taken around the 1950s, had continued to work for Crabbies, and had retired around 1990.