My Mother
Annie (Nancy) Barnes Anderson Colye
"My mother was born in Leith. She lived on Breadlebane Street, South Leith, and attended Bonnington Primary School.
She had several brothers and sisters, all of whom raised families. Her brothers and sisters were:
- Thomas (Tommy): now aged 87 and living in Leith.
- John.
- Euphemia (Phemie): now aged 95 and living in England.
- May.
Annie married my dad, a Canadian soldier, in 1945 at South Leith Parish Church.
Here are two photos of Annie. Does anyone remember her?"
Judy Tomlin, Ontario, Canada: April 25, 2013
Annie Coyle and her young cousin.
This photo was taken in 1940s, shortly before Annie emigrated to Canada.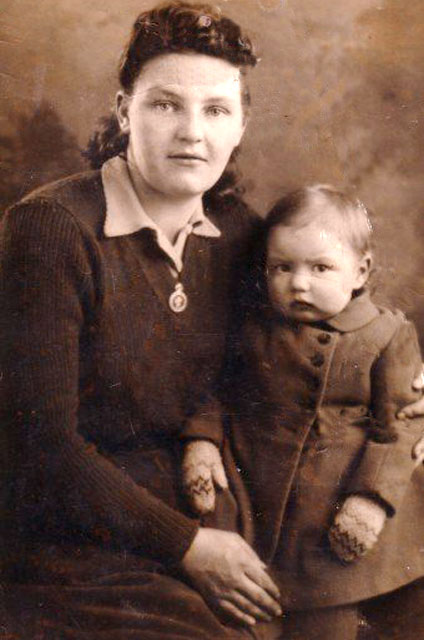 © Reproduced with acknowledgement to Julie Tomlin, Ontario, Canada
Annie Coyle on her Wedding Day
Annie's was married at South Leith Parish Church in 1945.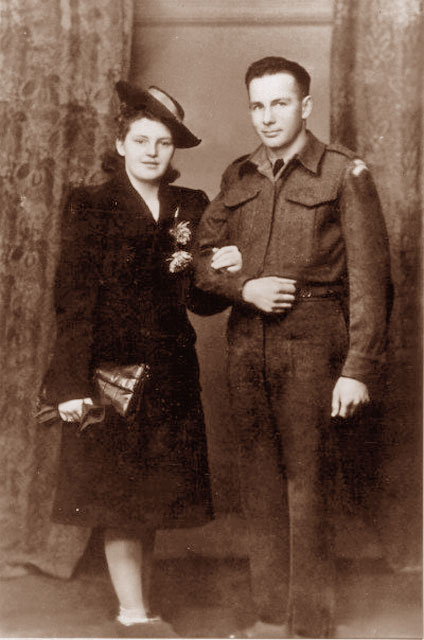 © Reproduced with acknowledgement to Julie Tomlin, Ontario, Canada