The Janitor
"Here is the photo of my great grandfather that I mentioned above. I hope it is good enough for the web site. I was given the photo 6 months ago and have been intrigued by it ever since:
The Janitor - Patrick Kiernan
1933-37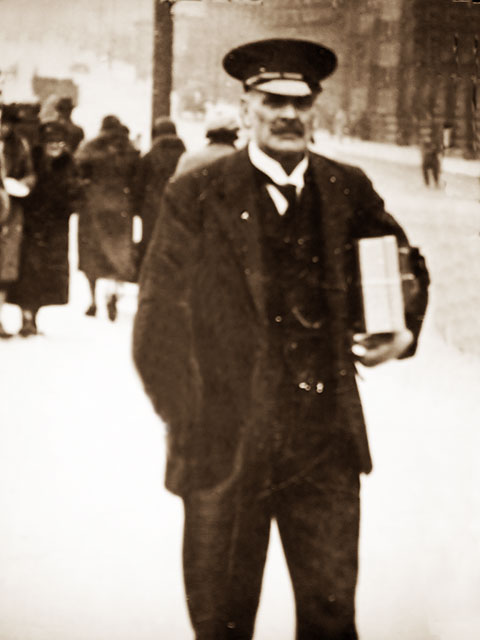 © Reproduced with acknowledgement to Richard Burt, Eaglesham, Renfrewshire, Scotland
I've now found information about relatives that I never knew existed in USA, Patrick Peter Kiernan (my granny's father). The history is very interesting and the whole story of where his children and grandchildren are now is fascinating."
Richard Burt: Eaglesham, Renfrewshire, Scotland: May 18, 2014 (2 emails)