1950s
Prefects and School Pals
"Here are a few of my recollection of Lismore Primary School, known as Southfield Annex when I first started, and of Bingham.
I recall Cynthia Smith and Janet Powell in this prefect picture.
I think Janet lived across the street from Derek Branton, who was my best mate. I've not seen Derek since the late-1970s, when I bumped into him in Inverlieth Park.
I also remember:
- Alfie Anderson who lived a couple of doors up from Derek. I think Alfie went in to the navy.
- Kathleen Adams who lived opposite me in the prefabs in Bingham Circle, with her little brother Peter who was in my brother Alistair's class.
- Gillian Anderson and Andy Gibson."
Teachers
"I remember:
- Miss Mays was our teacher in Final Year.
- We also had a Miss Cornfield for the year 1957/58.
- We had an Exchange Teacher from Canada. Iím not sure if it was for a whole year or just for a term. She took this photo of me (standing) and Alexander Ferguson, who we called Sunny."
Alex Ferguson and Dave McIntosh - 1950s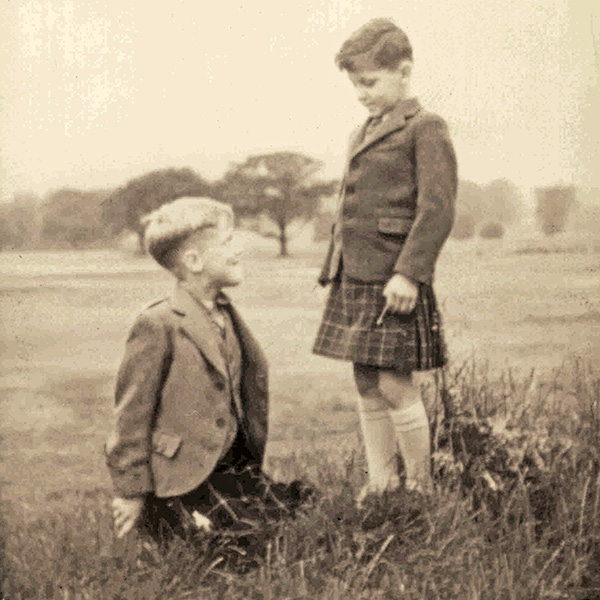 © The Supply Teacher who came to Lismore Primary School in the 1950s
Reproduced with acknowledgement to Dave McIntosh, Norwich, Norfolk, England, who sent me a copy of the photo.
Dave McIntosh: 20 January 2016