Photograph from the Ross Family Collection
Portrait of a Lady
and dog
Photograph possibly by Mrs Horatio Ross?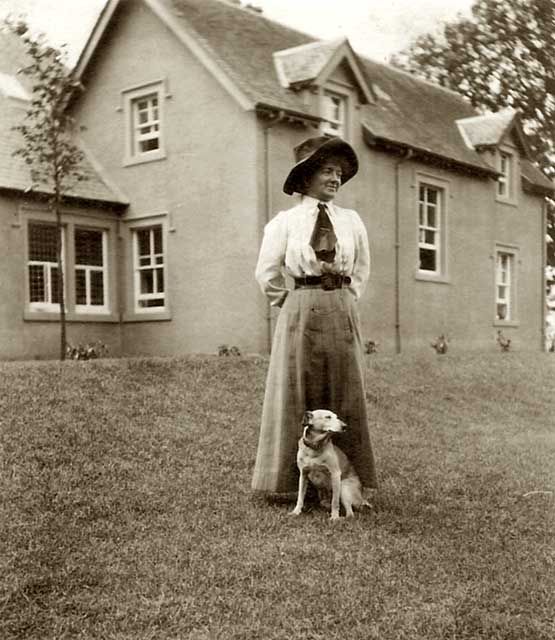 © Reproduced with permission of Stephen Beadle
On the Lawn
This photo comes from a collection of almost 100 Ross family photos acquired by Stephen Beadle.
The photo may have been taken by Mrs Horatio Ross, wife of the grandson of the the photographer, sportsman and politician, Horatio Ross (1801-86).
Who is the lady? Where is the house? When was the photo taken?
Reply
Thank you to Jenny Smith, Glasgow, Scotland who wrote:
"I think this is the side view of Buchlyvie Lodge. Croquet may be being played on its lawns, I'm not sure."
Jenny Smith, Glasgow, Scotland: September 1, 2008