Portraits
C Pollard Crowther gave a lecture to Edinburgh Photographic Society in 1924, entitled: "Psychology in the Studio and The Making of Portraits"
Here is one of his photographs, with his name in the bottom border.
The subject is Dr Karl Basil Edwards (1888-1958). He was a Biochemist who worked for The Cooper Technical Bureau (London). He spent a few years in Glasgow and may well have been living there when this photograph was taken.
Dr Karl Basil Edwards
(1888-1958)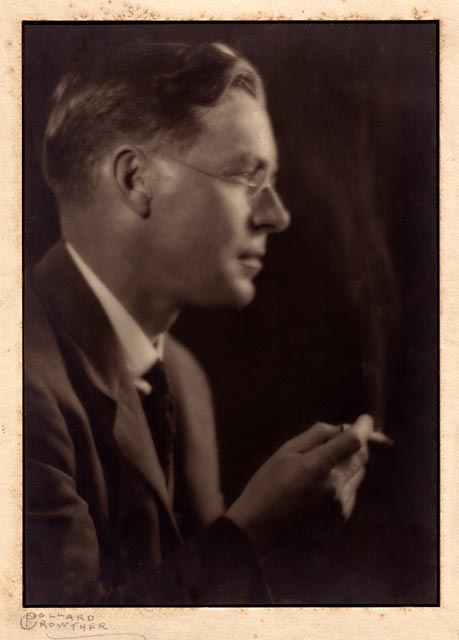 © Reproduced by courtesy of Dr Pamela Beaumont, grand daughter of the subject of this photograph,
Dr Karl Basil Edwards