Colin Ruffell
1858 - 1911
Below are a few prints of Edinburgh from paintings by Colin Ruffell.
Colin was born in 1939 and has been a full time artist since the age of 26. He now lives in Brighton, Sussex, England. This page on the Colin Ruffell web site gives a brief biography of his life.
To see more of Colin's prints, please click here to see his Crabfish web site.
Print
1
Calton Hill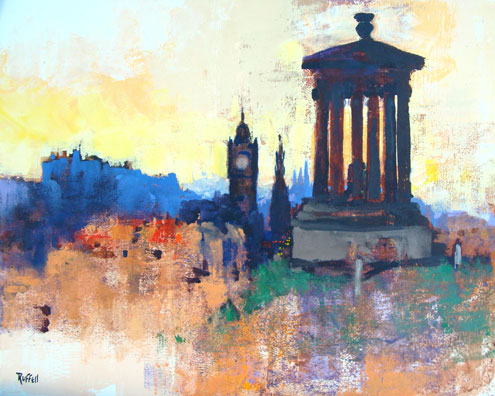 © Colin Ruffell, Brighton, Sussex, England
2
Edinburgh - Leith
The Shore and Bernard Street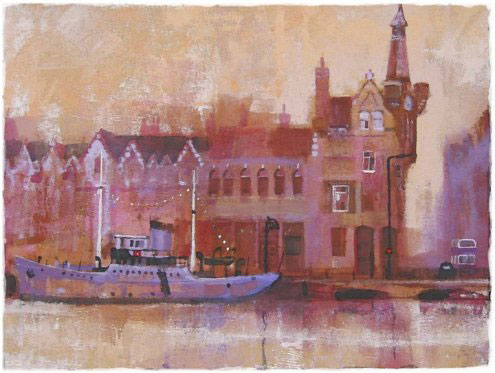 © Colin Ruffell, Brighton, Sussex, England
3
Edinburgh Castle and Buses
The buses are in Princes Street, passing the National Galleries
© Colin Ruffell, Brighton, Sussex, England