DO Hill's Gravestone
Dean Cemetery, Edinburgh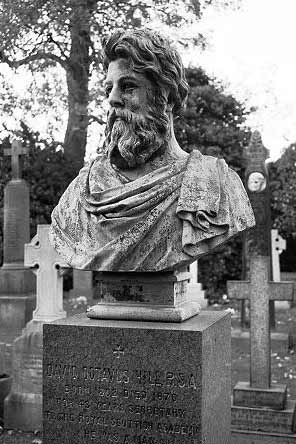 © Reproduced by courtesy of Alan Wilson
David Octavius Hill is buried, together with his second wife, sculptress Amelia R Paton (1820-1904) at Dean Cemetery, Edinburgh. Amelia Paton made this marble bust, and several further busts of DO Hill and others.
The inscription below this bust reads:
DAVID OCTAVIUS HILL, RSA
BORN 1802 DIED 1870
FOR 43 YEARS SECRETARY
OF THE ROYAL SOCIETY
OF ARTS.